PlayStation 4 Slim 500GB + Horizon + Uncharted 4 + Gran Turismo + PSN 90 Days KW - R2
 
The PlayStation 4 serves up dazzling graphics, runs on a simplified and logical interface and boasts a fantastic controller. It has the upper hand in indie games and can stream a constantly growing list of legacy titles via PlayStation Now. The PS4 makes it super-easy to capture and broadcast gameplay online and generally delivers a zippier performance than its direct competition. It also doubles as a Blu-ray player and solid media-streaming box.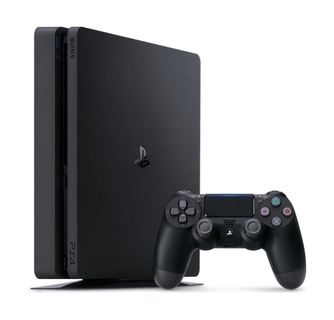 Horizon: Zero Dawn Complete Edition

Survive a new wilderness dominated by herds of fearsome machines, warring tribes and age-old secrets in an all-action RPG adventure from the makers of Killzone. Harness the agility, cunning and deadly aim of Aloy an expert hunter cast out from her tribe at birth to defy overwhelming odds and turn deadly predators into defenceless prey. Alone on your quest in an unforgiving, post-apocalyptic world, can you solve the riddle of your birth and bring to light the deepest and darkest mysteries of the ancient past?
DriveClub
Get more by playing within a Club. Gain access to more races, special challenges and events by joining a Club. Join an existing Club or create your own to team up with 12 drivers and get more in-game currency and earn bonuses. Everything they do helps you, and everything you do helps them achieve more. Unite together and represent your Club with customized team colors and logos for your cars.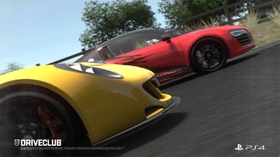 Several years after his last adventure, retired fortune hunter Nathan Drake is forced back into the world of thieves. With the stakes much more personal, Drake embarks on his greatest adventure in a globe-trotting journey in pursuit of a historical conspiracy behind a fabled pirate treasure. Every treasure has its cost and this adventure will test Drake's physical limits, his resolve, and ultimately what he's willing to sacrifice to save the ones he loves.
Data sheet
Game Type

Action

Age Rating

Teen +12

Region

R2 European PAL

Edition

Bundle

Type

Console

Released

2018

Platform

PlayStation 4

Warranty:

One Year

Storage:

500 GB

Color

Black

Include:

3 Games + 3 Months Plus MemberShip KW Store

Store:

Kuwait
2 other products in the same category:
Regular price

KWD99.90

Price

KWD89.90