Roll over image to zoom in
Description
Key PULSE 3D Wireless Headset Features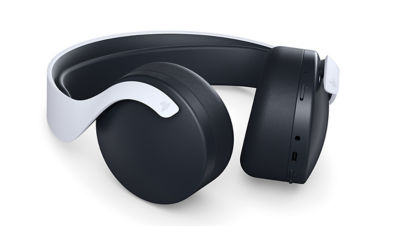 How Games Were Made to Sound™
Built for a new generation
Fine-tuned for 3D Audio on PS5™ consoles.*

Enjoy comfortable gaming with refined earpads and headband strap.
Play in style with a sleek design that complements the PS5 console.
Designed for gamers
Chat with friends through the hidden noise-cancelling microphones.**

Quickly adjust audio and chat settings with easy-access controls.
Take your adventures further
Enjoy up to 12 hours wireless play with the built-in rechargeable battery.
Easily connect to your PS5 or PS4™ console using the wireless adaptor.
Connect to PS VR and mobile devices with the included audio cable.***
Delivery Policy
Deliver

 Everyday
Same Day Delivery Between 3 - 10
last today's order at 7 pm.
  التوصيل نفس اليوم بين 3 - 10
اخر طلب توصيل بنفس اليوم الساعه 7 ليلاً
We Deliver to: نوصل للمناطق التالية
Al-Asma Areas مناطق العاصمة السكنية
Jahra Areas مناطق الجهراء السكنية
Hawally Areas مناطق محافظة حولي
Farwaniya Areas مناطق محافظة الفروانية
Mubarak Al-Kabeer Areas مناطق محافظة مبارك الكبير
Ahmadi Areas مناطق محافظة الأحمدي السكنية
-
We Don't deliver to لا نوصل للمناطق التالية 
* Sabah Al Ahmad  صباح الأحمد
* Ali Sabah Al Salem على صباح السالم - ام الهيمان
Return & Refund policy
You can return the item(s) within 14 days:
+ Manufacturing defects. العيوب المصنعية
+ In Original Condition (Unopened or Sealed). يكون بحالته الاصلية
You can't return:
- Opened product box or unsealed.
  * Games after open.
  * Electronics in open box (Consoles, Controllers, Headset and/or any Accessory.)
- Cards Code After Sent.
- Chairs after assemble. 
 For any question, contact us on the contact page. 
We refund within 3 working days.
Payment Methods طرق الدفع